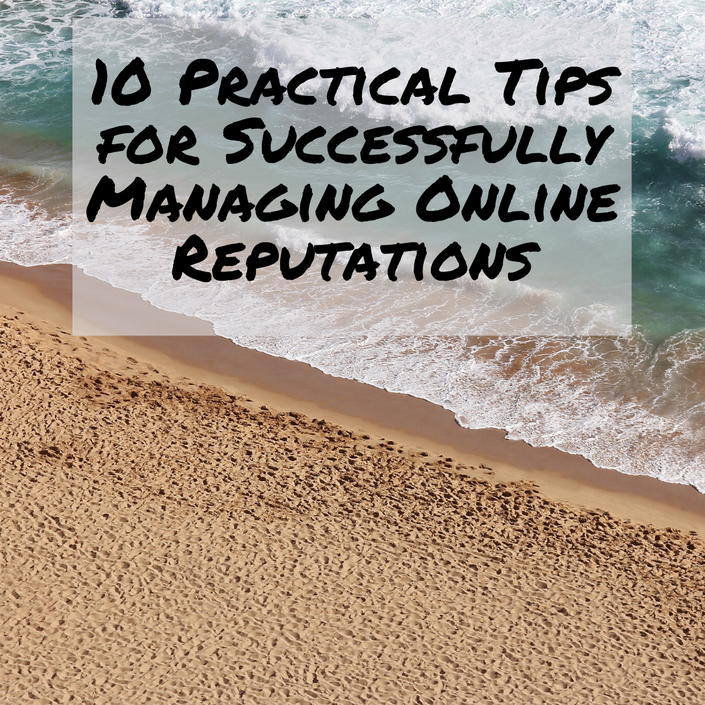 10 Practical Tips for Successfully Managing Online Reputations
1.5 CLE (Including .5 Ethics)
10 Practical Tips for Successfully Managing Online Reputations
Financial advisor expert Sameer Somal and communications and development strategist Laura Powers, present 10 Practical Tips for Successfully Managing Online Reputations, for all legal professionals. During this presentation, Sameer and Laura discussed:
Introduction to ORM, SERPS, possible scenarios and some examples
10 practice tips for managing online reputation
Case studies
Sameer Somal is the chief financial officer at Blue Ocean Global Wealth and Blue Ocean Global Technology. Sameer is a CFA charter holder, a CFP® professional, and a chartered alternative investment analystSM. A member of the speakers' series at the Johns Hopkins University Carey School of Business, Sameer is a frequent speaker on the digital revolution, succession planning, technology, diversity, retirement, financial planning, entrepreneurship, and leadership. In May of 2017, he was named an Iconic Leader Creating a Better World for All by the All Ladies League & Women Economic Forum.
Laura Powers is an award-winning communications and development strategist with more than 25 years of career experience in multi-channel marketing and brand management across numerous industries. In her current role at the Philadelphia Bar Foundation, Laura oversees the design and implementation of integrated communication initiatives that raise visibility and donor response. She has expertise in strategic planning, business development, public awareness campaigns, etc. Laura is engaged in outreach with local, regional and national communities through several organizations. She is a current member of the Board of Trustees of Tabor Children's Services, a nonprofit that provides a comprehensive range of programs to ensure that children, youth and families are secure in their homes and communities. Recently, she served as Legal Marketing Association board member and leader for the Northeast Region during the group's structural transformation from a local to regional model.
Program Includes: Video & PowerPoint

Important Information
Please do not sign-up for this course if you have previously purchased the 2020 Paralegal Cruise package as this will be a duplicate. You can learn about the 2020 Paralegal Cruise Package here.

Please visit this link for answers to Frequently Asked Questions about our CLE: http://miamifrp.com/cle-faq/
Sponsor

This course has been provided by The TASA Group. Founded in 1956, The TASA Group is the leading provider of a variety of quality, independent, testifying and consulting experts nationwide, giving clients access to seasoned professionals in 11,000+ technical and medical specialties. The TASA Group is dedicated to providing the best experts and consultants available to meet clients' diverse needs.
You can check out their website at: https://www.tasanet.com/
Continuing Legal Education

This course is a pre-sale. The program will be available immediately upon purchase, but CLE credit will not be available for approximately 30 days. Once you sign up, you will be automatically notified when CLE credit forms are available and that information will automatically be added to your account.