Welcome to the home of the 2020 Paralegal Cruise - Cyber Edition.
The 2020 Paralegal Cruise was scheduled to take place May 1 - 6, 2020 on the amazing Norwegian Encore. But like everything else going on in the world, COVID-19 changed our plans. But, as paralegals, we know that you can't let a little pandemic put a kink in your plans and we adapt. Our education program is continuing and will be taking place online through this platform.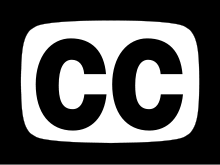 All videos in the 2020 Paralegal Cruise Package feature optional computer generated Closed Captioning in English and transcripts for your convenience.
The 2020 Paralegal Cruise Package includes the following 21 classes:

Please CLICK HERE for a detailed description of each class including speaker bios.
10 Practical Tips for Successfully Managing Online Reputations
ADA Paratransit
Basics of Estate Planning
Collecting and Understanding Electronic Medical Records in Litigation
Covid-19 and the Virtual Workplace
Employee Privacy Issues & E-Surveillance Practices
Essentials of eDiscovery
Food Safety Risks Associated with CBD Oil Consumption
Forensic Linguistics
Forensic Psychiatric Evaluation of Emotional Distress Claims in Employment Discrimination Cases
How to Conduct Harassment and Bullying Investigations
International Relations: Understanding Apostilles and Legalizations
Locating, Vetting & Working with Expert Witnesses
Making the Transition from Paralegal to Litigation Support
Meditation for Paralegals
Modern Digital Transformation Challenges in the Pursuit to Be Data-Driven
Properly utilizing medical providers to create efficiency for legal professionals and maximize case value
Stress Reduction and Self Care for Paralegals
The Versatility of Paralegals – Preparing for voluntary/involuntary changes of employment
Use of Force Videos in Court Cases Don't Tell The Whole Story
Zoom with ExhibitView
Continuing Legal Education Credit (CLE)

NALA CP or ACP: 2020 Paralegals Cruise Event sponsored by Perfectly Paralegal Consulting, is approved for 24.5 CLE credit including 4.0 ethics CLE credit and 6.0 non-substantive credit.
Florida Bar FRP: As approved by NALA, this seminar meets the requirements under Rule 20-6.1 of the Rules Regulating The Florida Bar for 24.5 general hours of continuing legal education credit (including 4.0 ethics hours and 3.0 technology hours) required to maintain the FRP credential.

NFPA RP® or CRP™: NFPA automatically accepts CLE hours which bears the accreditation of NALA on the certificate of attendance.
North Carolina: This program has been approved by The North Carolina State Bar, Board of Paralegal Certification, for 24.5 CLE credit including 2.5 ethics CLE credit and 21.0 general CLE credit. This approval is good for 12 months from the date of initial presentation and expires on April 30, 2021.

South Carolina: This program has been approved for South Carolina Certified Paralegals for 24.5 CLE credit including 2.5 ethics CLE credit and 21.0 general CLE credit.

Other Reporting Entities: If you aren't sure and you want to double check, please e-mail [email protected] before you purchase the program and we can help you determine whether you can use these credits are not.