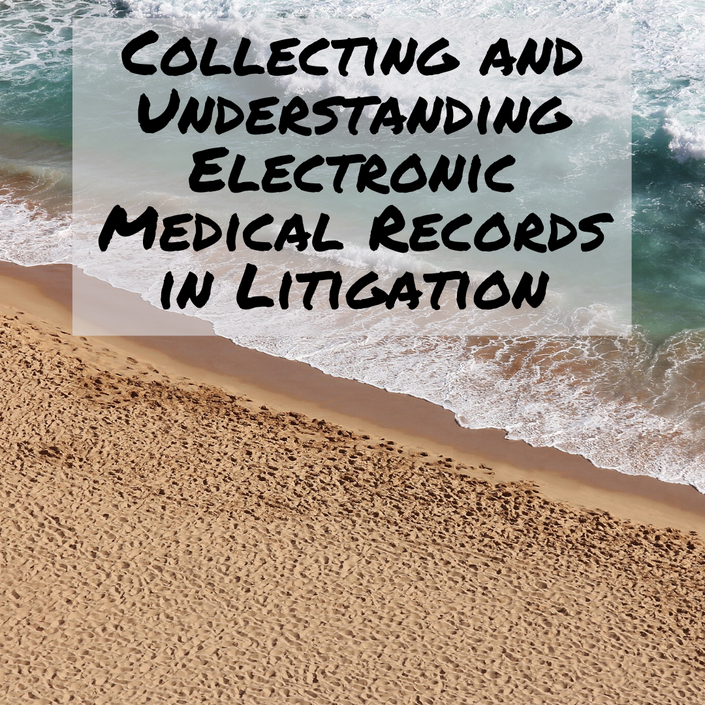 Collecting and Understanding Electronic Medical Records in Litigation
1.0 CLE
Collecting and Understanding Electronic Medical Records in Litigation
Network security specialist Cory Hamma presents Collecting and Understanding Electronic Medical Records in Litigation, for all legal professionals.
During this presentation, Cory discussed:
Description of an electronic medical record
Types of EMR systems
Potential for data manipulation
Gaining access to EMR data
Illustrative court cases
Cory Hamma is the director of digital forensics at Califorensics. He specializes in electronic medical record forensics, complex forensic capture, complex data presentation and targeted large data set culling. Mr. Hamma represents law firms, state and local government, high-tech firms, aircraft manufactures, financial institutions and school districts. Cory has testified in multiple cases which have included investigation of forged electronic medical records, employee misconduct, sexual harassment and many others. He also has extensive experience in computer and network forensics.
Program Includes: Video & PowerPoint

Important Information
Please do not sign-up for this course if you have previously purchased the 2020 Paralegal Cruise package as this will be a duplicate. You can learn about the 2020 Paralegal Cruise Package here.
Please visit this link for answers to Frequently Asked Questions about our CLE: http://miamifrp.com/cle-faq/
Sponsor
This course has been provided by The TASA Group. Founded in 1956, The TASA Group is the leading provider of a variety of quality, independent, testifying and consulting experts nationwide, giving clients access to seasoned professionals in 11,000+ technical and medical specialties. The TASA Group is dedicated to providing the best experts and consultants available to meet clients' diverse needs.
You can check out their website at: https://www.tasanet.com/
This program features optional computer-generated Closed Captioning in English and transcripts for your convenience.
Continuing Legal Education Credit (CLE)
Program Name: Collecting and Understanding Electronic Medical Records in Litigation
NALA CP or ACP: As part of the 2020 Paralegals Cruise Event sponsored by Perfectly Paralegal Consulting, this individual program is approved for 1 CLE credit including 0 ethics CLE credit and 0 non-substantive credit.
Florida Bar FRP: As approved by NALA, this seminar meets the requirements under Rule 20-6.1 of the Rules Regulating The Florida Bar for 1 general hours of continuing legal education credit (including 0 ethics hours and 0 technology hours) required to maintain the FRP credential.
NFPA RP® or CRP™: NFPA accepts CLE hours which bears the accreditation of NALA on the certificate of attendance.
North Carolina: This program has been approved by The North Carolina State Bar, Board of Paralegal Certification, for 1 CLE credit including 0 ethics CLE credit and 1 general CLE credit. This approval is good for 12 months from the date of initial presentation and expires on April 30, 2021.
South Carolina: This program has been approved for South Carolina Certified Paralegals for 1 CLE credit including 0 ethics CLE credit and 1 general CLE credit.


Other Reporting Entities: If you aren't sure and you want to double check, please e-mail [email protected] before you purchase the program and we can help you determine whether you can use these credits or not.
Thank you to the sponsors of the 2020 Paralegal Cruise
Visit https://paralegalcruise.com/2020partners/ to learn more