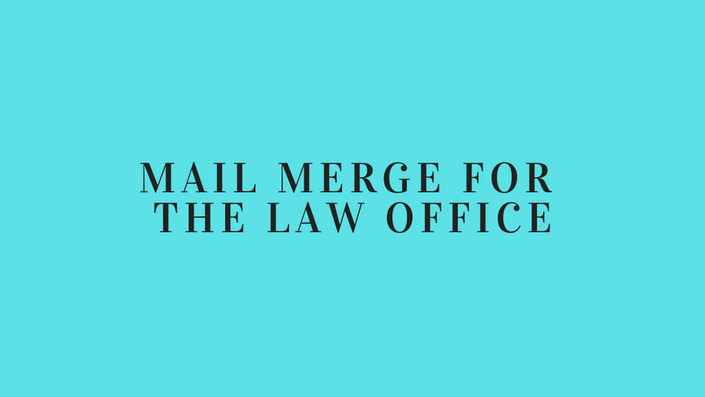 Mail Merge for the Law Office
Are you using mail merge to make your life easier? If not, you're missing out. Turn an excel spreadsheet into a valuable tool to make creating letters, subpoenas, releases, and much more so much easier.
Once you've created your excel spreadsheet, every other document is a breeze. This tutorial will demonstrate the process of creating the excel spreadsheet and creating your form documents. We'll go over some practical tips and tricks so you can start using this time saving feature immediately.
If you aren't using mail merge, you are missing out!
You only need Excel and Word - no special or additional software is required.

This program includes two different recordings from recent Mail Merge trainings of 30+ minutes each (covering the same material) along with the sample documents which are used in the training including two excel spreadsheets and 5 Word documents (fax cover, letter, federal subpoena, medical records release, no records certification and more)