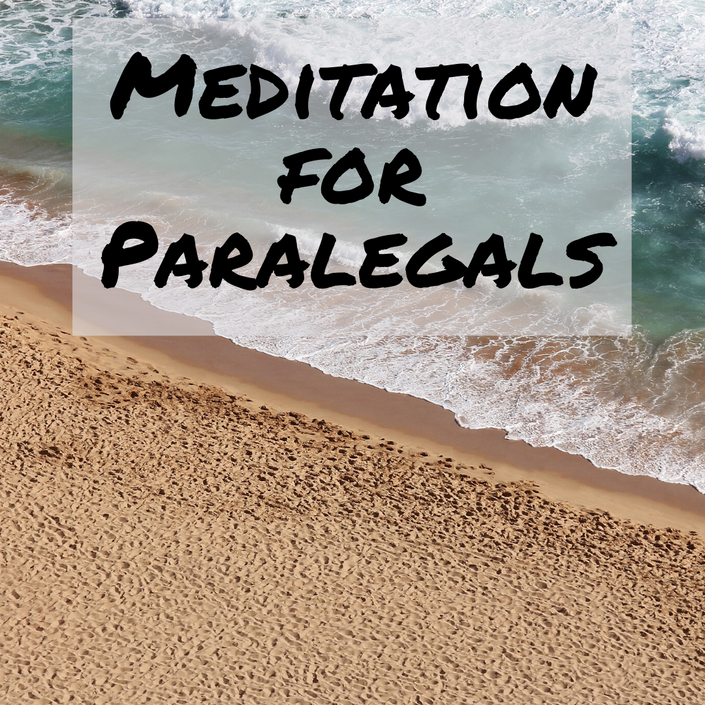 Meditation for Paralegals
1.0 CLE
Meditation for Paralegals
In this multi part meditation series, Gayle explores issues that impact many legal professionals, such as stress, anxiety, self sabotage, high blood pressure, weight gain and more. Gayle will teach you the benefits of meditation and walk you through steps to take on a daily basis to improve the quality of your work and work life. Attendees will also receive a 10 minute guided meditation which will help relieve anxiety.

Gayle Damiano is the founder of Legal Ease Wellness. She has a unique background that spans the Arts, the Legal Industry and the world of Holistic Healing.
She holds a degree in fine arts and has built a career in the legal industry as a highly recommended litigation services specialist over the last fourteen years. On top of that, she holds certificates and licenses in the healing arts such as massage therapy and health coaching. Gayle is a gifted energy healer and intuitive and is now working full time with her one on one clients to facilitate their highest healing and their most significant breakthroughs.
Gayle created Legal Ease Wellness, LLC out of a need to open a dialogue about health well-being in the legal community and to offer her knowledge and support in the best way to her clients.
Program Includes: 3 Mini Meditation Discussions & 1 Guided Meditation
Important Information
This course is a bonus course which is only available in the 2020 Paralegal Cruise package. You can learn about the 2020 Paralegal Cruise Package here.
Please visit this link for answers to Frequently Asked Questions about our CLE: http://miamifrp.com/cle-faq/
This course is closed for enrollment.