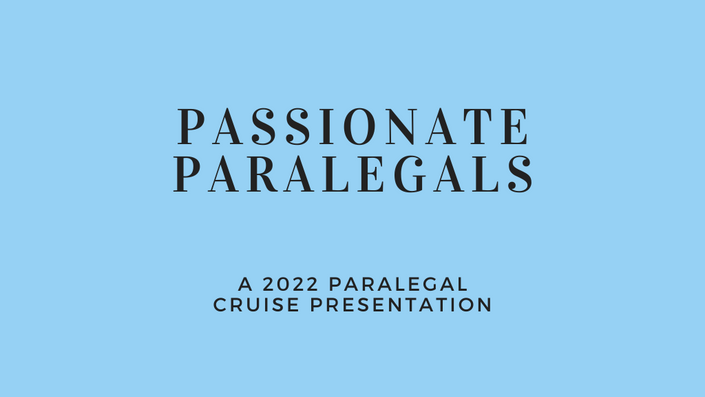 Passionate Paralegals
1.0 CLE
In this presentation, Gayle will cover:
The importance of staying in the moment and having grace with unforeseen circumstances
The positive effects that creative projects have on our lives
A new compassion for colleagues who are working from home
How to ask more pointed questions that will lead to greater outcomes
How to feel fulfilled with your life during an immensely stressful time
How to motivate yourself to get things done with one simple suggestion
How to find the time to do the things you think you don't have time to do
How to organize your time in ten minutes
Discovery accountability tactics to get things finished
How to do more of what makes you happy
Which ONE word to eliminate from your vocabulary to allow you more access to actually complete your goals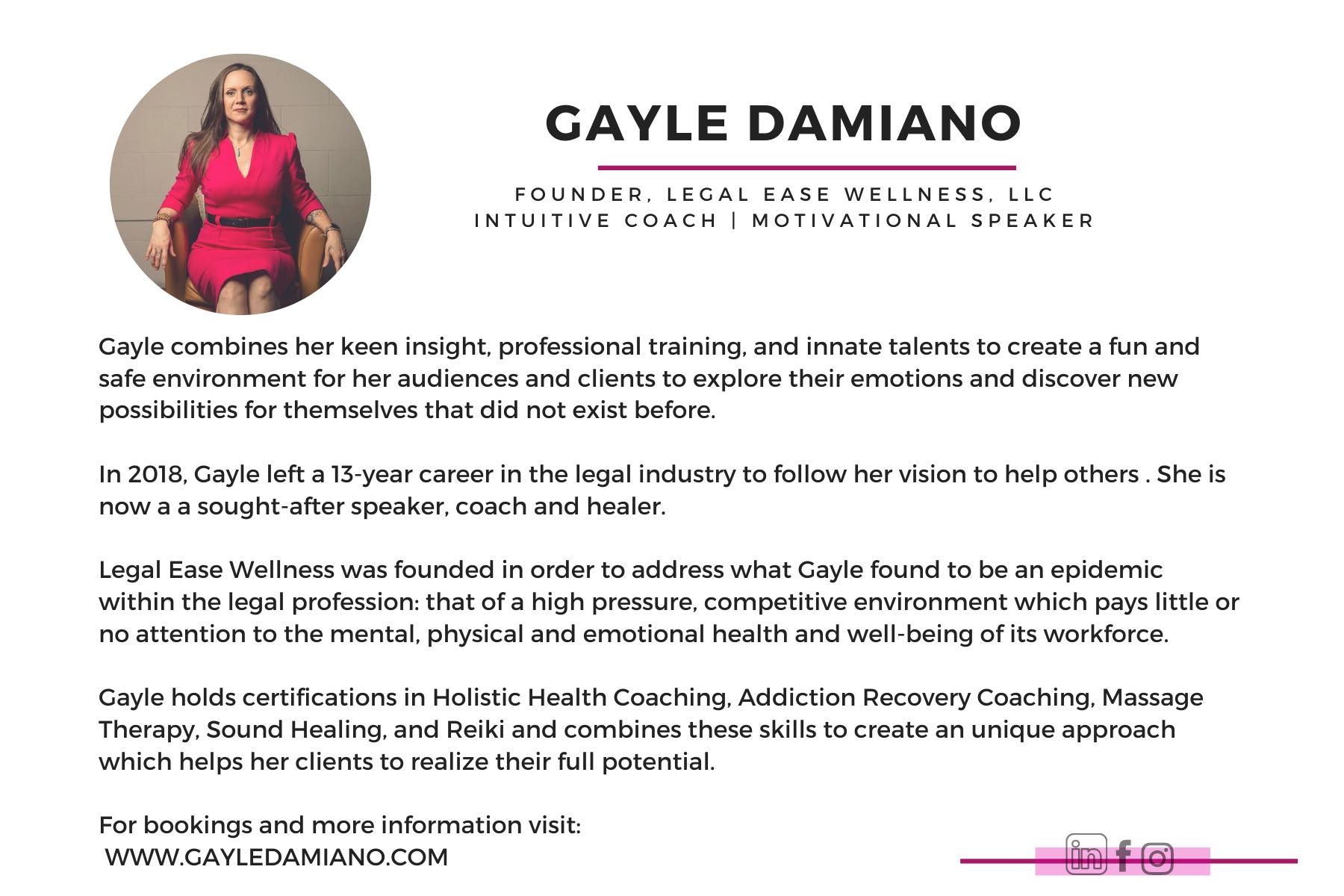 This program features computer generated closed captioning.
Program Includes: Video
Important Information
This program is only available as part of the 2022 Paralegal Cruise CLE bundle. You can view the 2022 Paralegal Cruise package here. You can view prior years cruise packages here.
Continuing Legal Education Credit (CLE)
NALA CP or ACP: This course has been approved as part of the 2022 Paralegals Navigating Perilous Waters Cruise Event, sponsored by Perfectly Paralegal Consulting, Inc., and is approved for 1 CLE credit (including 1 Non-Substantive Credit).
Florida Bar FRP: As approved by NALA, this seminar meets the requirements under Rule 20-6.1 of the Rules Regulating The Florida Bar for continuing legal education credit required to maintain the FRP credential.
NALS: This course has been approved by NALS for 1.0 General CLE.