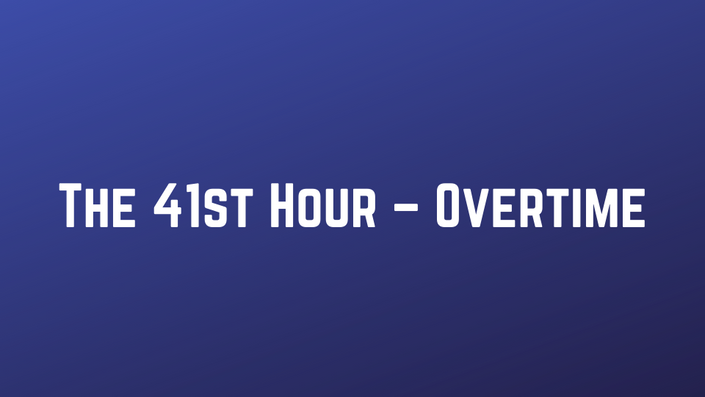 The 41st Hour – Overtime
1.0 CLE
The performance of paralegal duties often requires long hours, exceeding the usual 40-hour week, but some paralegals are not compensated for those "overtime" hours. Why is that? Is that because they are salaried, or do not have a college degree, or live in a certain state, or work for solo practitioners or governmental entities? In this webinar, we will answer these and other questions by examining the requirements of the Fair Labor Standards Act (FLSA) promulgated by the U.S. Department of Labor's Wage and Hour Division. Attendees will gain a working knowledge of FLSA's basic requirements, with a focus on their rights to demand compliance by their employer if overtime is not included in their compensation package.

Alexander May is Board Certified by the Texas Board of Legal Specialization in Personal Injury Trial Law, a member of the Paralegal Division of the State Bar of Texas, and a practicing paralegal at Germer PLLC, in Houston, Texas. He began his career in 1990, has worked continuously for the same supervising attorneys at two different firms (Clark Thomas & Winters, PC for 21 years and Germer PLLC for the last 9 years), and specializes in automotive product liability. He has a BA in Psychology with a minor in Electrical Engineering from the University of Texas at Austin, and a Paralegal Certificate from UT-Austin's Division of Continuing Education. He is a Past President of the Capital Area Paralegal Association in Austin, Texas, and has served two three-year terms as the Chair of the Paralegal Commission for Personal Injury Trial Law at the Texas Board of Legal Specialization.
This program features optional computer-generated Closed Captioning in English and transcripts for your convenience.
Continuing Legal Education Credit (CLE)
Program Name: Basics of Estate Planning
NALA CP or ACP: This program is approved for 1 CLE credit including 0 ethics CLE credit and 0 non-substantive credit.
Florida Bar FRP: As approved by NALA, this seminar meets the requirements under Rule 20-6.1 of the Rules Regulating The Florida Bar for 1 general hours of continuing legal education credit (including 0 ethics hours and 0 technology hours) required to maintain the FRP credential.
NFPA RP® or CRP™: NFPA accepts CLE hours which bears the accreditation of NALA on the certificate of attendance.