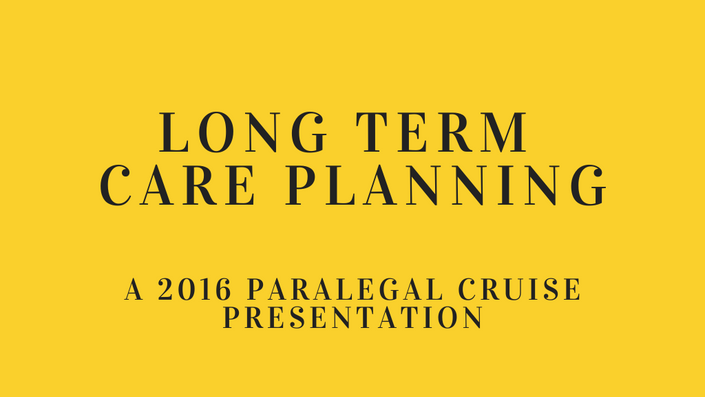 Long Term Care Planning
1.0 CLE (Substantive)
Course Description

For the baby boomers, estate planning turns into long-term care planning. Learn how to discuss with clients the different ways to plan for long-term care while still achieving their estate planning goals. We will be discussing different housing options, ways to pay for help with their activities of daily living, and dealing with different family dynamics.
Meet Your Speaker
Attorney Jonéa Shade is a VA Accredited Attorney licensed to practice in Ohio and Pennsylvania.Her firm's focus is in Elder Law, Special Needs Planning, Business Planning, and Estate Planning.She is a member of Elder Counsel, Wealth Counsel, and NAELA (National Association of Elder Law Attorneys).Jonéa received her Bachelor's Degree in Accounting in 1993, Masters' of Business Administration in 1998, and her Juris Doctor in 2007.Prior to her legal career, she worked for her parents in their multiple businesses: retail pharmacy, home infusion, and home health agency.

Course Information
This course is an audio recording of a live event which took place as part of the 2016 Paralegal Cruise. The corresponding power point file is included. The recording may include some background noise or other interruptions typical of live events. Please do not purchase this course if you have previously purchased the 2016 Paralegal Cruise package as this will be a duplicate.

Please visit this link for answers to Frequently Asked Questions about our CLE: www.perfectlyparalegal.com/p/clefaq

Continuing Legal Education Credit (CLE)
NALA: This seminar is approved by the Certifying Board of the National Association of Legal Assistants (NALA) for 1.0 CLE substantive continuing legal education credit required to maintain the CP or CLA credential.
FRP: As approved by NALA, this seminar meets the requirements under Rule 20-6.1 of the Rules Regulating The Florida Bar for 1.0 hour of continuing legal education credit required to maintain the FRP credential.
NFPA accepts substantive CLE hours bearing NALA accreditation.
State Bar of Texas - Paralegal Division - the Division will accept substantive law CLE approved by NALA for credits towards the Paralegal Division mandatory CLE requirement.
CLE Credits from this program are pre-approved by NALA and can be used for your CLE requirements with any other associations which accept credits that hold NALA's approval. A certificate of completion is awarded upon completion of this program. It is the students responsibility to ensure NALA approved credits will be accepted before signing up.
If you aren't sure, please e-mail [email protected] for assistance.