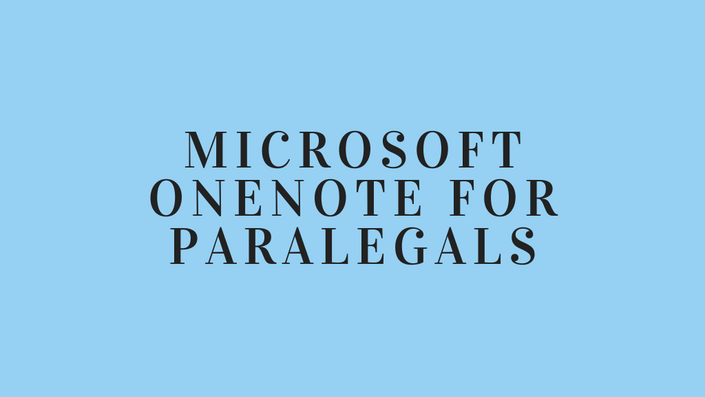 Microsoft OneNote for Paralegals
Welcome to Microsoft OneNote for Paralegals ... We've had a lot of people asking for this class in Perfectly Paralegal, so here we are - everything YOU need to know to get started using OneNote or up your game!

This course is available immediately on demand. There's no deadline to complete the course, and you'll be able to refer back to it as often as you need.

This is a hands on class - no PowerPoint slides in this presentation... I'll be sharing my screen and walking you through the program to show you how do each task.

This class features computer generated subtitles (English) which can be turned on or off. You can also use the notes function to take notes side by side with the video.
Some of the topics we will cover:

Tour OneNote Menu Options
Difference between Notebooks, Sections and Pages
Creating a Notebook
Organizing your Notebook & Creating Sections
Adding Text and Text Formatting
Page Formatting
Graphics and Drawing Tools
Using Tags, To-Do Lists & More
Adding Information to your Notebook, including Images, Tables, Links, Video Recordings & More
We will also be discussing paralegal efficiency tips and tricks, including linking your OneNote to Outlook, sharing your Notebook, and so much more... ending with what to do with your NoteBook once it's no longer needed.

You also have access to a private Facebook Group for Microsoft OneNote for class attendees where you can ask future questions, brainstorm, share how you are using OneNote, etc.
Your Instructor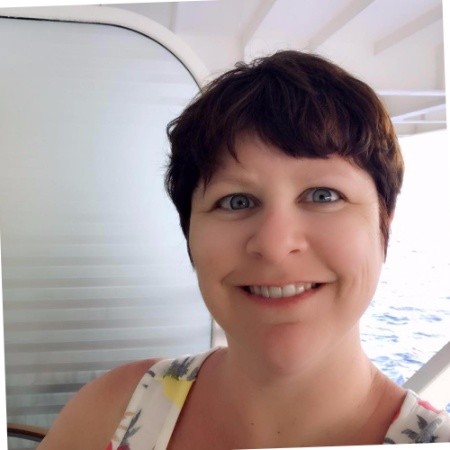 Linda McGrath-Cruz has worked as a civil litigation paralegal since 1997, in the areas of products/premises liability, wrongful death and medical malpractice defense and more. She is a NALA Advanced Certified Paralegal (discovery, eDiscovery, trial practice, social security and entity medical liability) and a Florida Registered Paralegal. Linda has two paralegal certificates, a Bachelors in Paralegal Studies from Barry University and a Masters in Paralegal Studies from National Juris University.
In addition to her in-house position at Royal Caribbean Cruises as a litigation paralegal in their Risk Management department, Linda owns and operates Perfectly Paralegal, a paralegal community providing resources, support, continuing education and more for paralegals of all experience and education levels.

Continuing Legal Education Credit (CLE)
NALA CP or ACP: Microsoft OneNote, sponsored by Perfectly Paralegal Consulting, Inc., has been approved by NALA for 2.0 CLE (non-substantive).
Florida Bar FRP: As approved by NALA, this seminar meets the requirements under Rule 20-6.1 of the Rules Regulating The Florida Bar for continuing legal education credit required to maintain the FRP credential.
NALS: Microsoft OneNote is approved by NALS 2.0 CLE hours.
North Carolina: The North Carolina State Bar Board of Paralegal Certification has approved this program for 120 minutes of general credit. North Carolina provides an annual approval which expires April 27, 2024 unless renewed.
This credit may be used by other entities who accept NALA approved non-substantive credits. If you aren't sure, please check in advance.