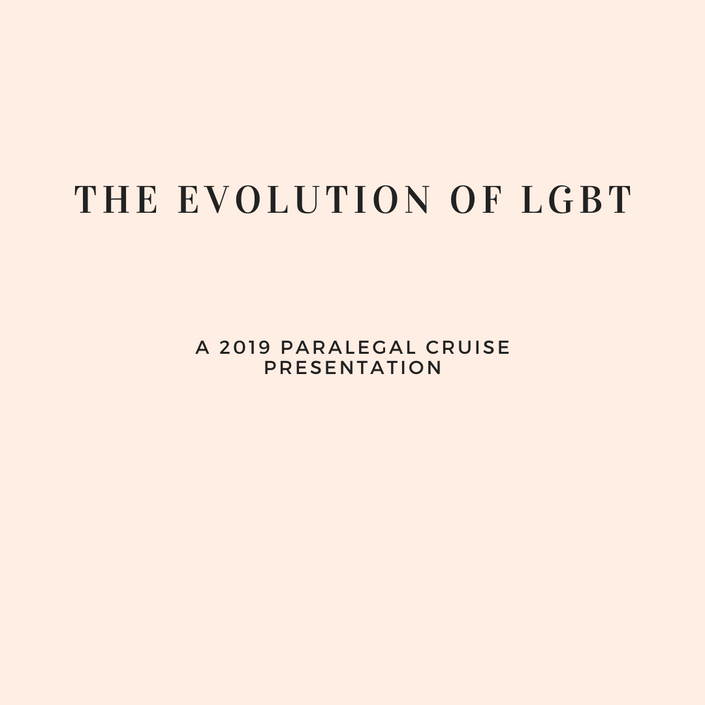 The Evolution of LGBT
1.5 CLE
Course Description
This presentation will explore the civil rights of LGBT individuals, legal issues facing them and the impact of marriage equality on parentage laws.
Meet Your Speaker
Amy is a local of Northern Nevada, who graduated from Reed High School, and later attended Morrison University, obtaining her Associate of Science – Paralegal degree. For a brief time she relocated to Florida, working for the Lee County Guardian Ad Litem program. In 2001 Amy answered the call home, returning to the Reno/Sparks area where she grew up and lived the majority of her life.
Upon her return from Florida, Amy worked at Silverman, Decaria & Kattelman, Chtd., a firm exclusively dealing in family law. In 2007 she received her Certified Paralegal designation from NALA, and in 2009 received her Advanced Certified Paralegal designation in Trial Practice.
In 2012, Amy left Silverman, Decaria & Kattelman, Chtd., and went to work for Surratt Law Practice, P.C., (www.surrattlaw.com) working in family law and estate planning.
Amy is active in her local NALA affiliated association, Sierra Nevada Association of Paralegals, and is a past President, Virst Vice President, Second Vice President, NALA Liaison and Secretary. She also serves on NALA's certifying board
Course Information
This course is a recording of a live event which took place as part of the 2019 Paralegal Cruise.
This program consists of a video recording and a PDF version of the Power Point presentation. The recording may include some background noise or other interruptions typical of live events.
Please do not purchase this course if you have previously purchased the 2019 Paralegal Cruise package as this will be a duplicate. You can learn about the 2019 Paralegal Cruise Package here.
Please visit this link for answers to Frequently Asked Questions about our CLE: https://www.perfectlyparalegal.com/p/clefaq
Continuing Legal Education Credit (CLE)
NALA: This seminar is pre-approved by the Certifying Board of the National Association of Legal Assistants (NALA).
FRP: As approved by NALA, this seminar meets the requirements under Rule 20-6.1 of the Rules Regulating The Florida Bar for continuing legal education credit required to maintain the FRP credential.
NALS: This seminar is pre-approved by NALS, Inc. for continuing legal education credit required to maintain your NALS credential.
NFPA accepts substantive CLE hours bearing NALA accreditation.
South Carolina: This program has been approved by the South Carolina Bar for South Carolina Certified Paralegals.
North Carolina: This program has been approved by the North Carolina State Bar Board of Paralegal Certification. The approval for this program expires on 3/1/2022.
State Bar of Texas – Paralegal Division – The Division accepts substantive law CLE approved by NALA.
CLE Credits from this program are pre-approved by NALA (and other associations as identified above) and can be used for your CLE requirements with any other associations which accept credits that hold NALA's approval. A certificate of completion is awarded upon completion of this program. It is the students responsibility to ensure NALA approved credits will be accepted by the entity they report credits to before signing up.
If you aren't sure, please e-mail [email protected] for assistance.