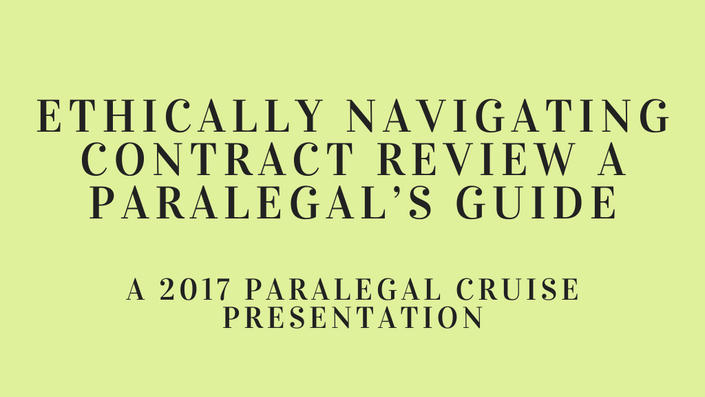 Ethically Navigating Contract Review A Paralegal's Guide
1.0 CLE (1.0 Substantive, .5 Ethics)
Course Description

Paralegals play an important role in the contract review process. This presentation will briefly review various standard contractual provisions and then discuss their practical application in terms of the broader contract and the business enterprise.Rather than focusing on contract basics, such as Offer, Acceptance, and Legality of Subject matter, this program will provide a deeper discussion of considerations when reviewing contracts for either party to a business transaction.In addition attendees will be provided with ethical guidance on the paralegal's role in reviewing contracts for an attorney's review.During the program several "best practice" tips will be provided. As an interactive program, attendees will be invited to share their experiences and tips in this area.

Meet Your Speaker

Allen Mihecoby, CLAS, RP, is currently employed as a Senior Paralegal at Kimberly-Clark, a global enterprise which manufactures some of the best known brands in the consumer products industry.He has been drafting and reviewing contracts for more than 15 years in various contexts from buy-sell agreements for product, to million dollar acquisition documents, and derivative securities agreements.In addition, Allen has served as the "keeper of forms" for many of his past employers.
Allen became a PACE Registered Paralegal in 2002. Allen earned the CLAS credential (Business & Corporate Law) in 2005, and the Advanced Certified Paralegal Contract Administration/Contract Management in 2008.Allen is currently pursuing his Master of Jurisprudence in Business Law from the University of Loyola, Chicago, College of Law (expected commencement 2018).He received his BA in Political Science at the University of Texas--Arlington, with a concentration in International Affairs and Pre-Law. In 1997 he graduated with an ABA-approved paralegal certificate from Southeastern Paralegal Institute in Dallas, Texas.

Course Information
This course is a recording of a live event which took place as part of the 2017 Paralegal Cruise. This program consists of a full length audio recording. The video recording is also included as an extra, but is missing a couple of minutes at the end which is included in the audio recording.
The recording may include some background noise or other interruptions typical of live events.

Please do not purchase this course if you have previously purchased the 2017 Paralegal Cruise package as this will be a duplicate.

To learn about the 2017 Paralegal Cruise CLE Package, please click here.
You can learn about the 2018 Paralegal Cruise Package here.

Please visit this link for answers to Frequently Asked Questions about our CLE: http://miamifrp.com/cle-faq/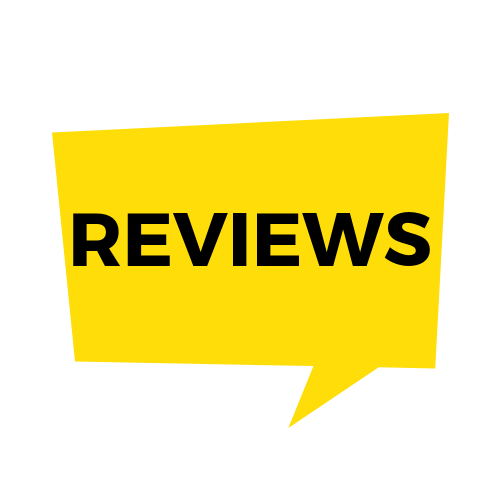 Here are some comments from attendees of the live event:
Allen was very entertaining in his presentation, he certainly delivered, and he and he definitely "owns" his topic! Contract Review was a definite "eye opener" for me.

He is hysterical.

He was awesome.

He is a very good speaker. Clearly knows this area of law in depth and it was very helpful for me as I now work in-house and contract review is one of my responsibilities.

He was wonderful! Please invite him back!

Continuing Legal Education Credit (CLE)
NALA: This seminar is pre-approved by the Certifying Board of the National Association of Legal Assistants (NALA).
FRP: As approved by NALA, this seminar meets the requirements under Rule 20-6.1 of the Rules Regulating The Florida Bar for continuing legal education credit required to maintain the FRP credential.
NALS: This seminar is pre-approved by NALS, Inc. for continuing legal education credit required to maintain your NALS credential.

NFPA accepts substantive CLE hours bearing NALA accreditation.

CLE Credits from this program are pre-approved by NALA and can be used for your CLE requirements with any other associations which accept credits that hold NALA's approval. A certificate of completion is awarded upon completion of this program. It is the students responsibility to ensure NALA approved credits will be accepted by the entity they report credits to before signing up. If you aren't sure, please e-mail [email protected] for assistance.